ARIe is an interaction app that addresses the modern challenges that are beyond the scope of traditional social media.
ARIe ensures people no longer miss out on connecting with the right people, at the right time, in the right place, in any of life's situations. And, ARIe helps people to interact during the lifetime of any relationship.
ARIe connects people across all aspects of life (whether it be Activities, Relationships, Affiliations, or Situations), locally and globally, in a way that doesn't require you to constantly stare at your phone. The app's main user experience pillars are See, Know, Approach, & Share.
To SEE others, create an Intention Search
Intention Searches are used to help find your people. They can be as broad or as detailed as you wish. It's up to you. Each search allows you to decide:
What you are looking for – Intentions
Who you are looking for – Attributes
Where they are – Location
How they can engage with you – Interactions
What you want them to know about you – Information
You can mix, match, and combine multiple intentions from the app's four categories, Activities, Relationships, Affiliations, or Situations. For instance, maybe you just want to go grab a drink (Activity) with anyone. But, you can just as easily want to grab a drink (Activity) with someone new to your life (Relationship) who is also a fan of your favorite sports team (Affiliation) who also happens to be a parent (Situation).

ARIe allows you to create, save and run multiple Intention Searches simultaneously. You can turn Intention Searches on and off at will. When turned on, ARIe continuously looks for mutual matches as you go about your day. If a match is found, ARIe can alert you.

ARIe is different. Patience is key – Intention Searches continue to work for you – day and night, anywhere you go.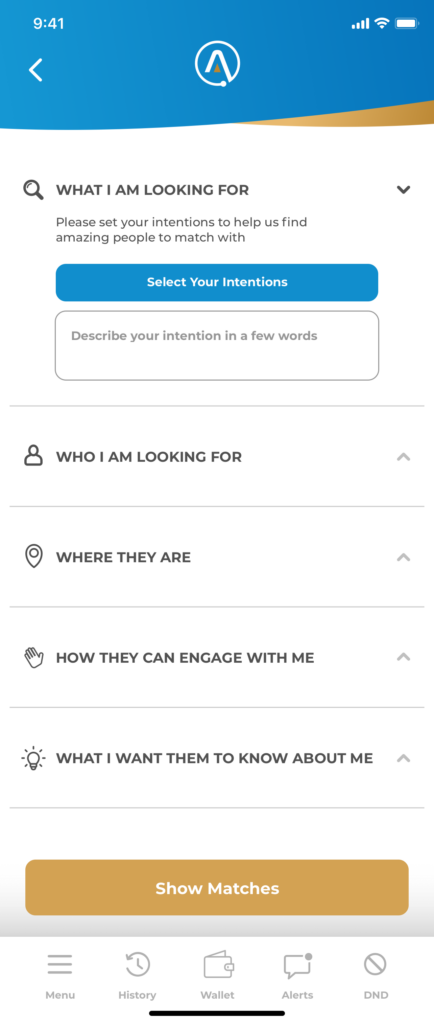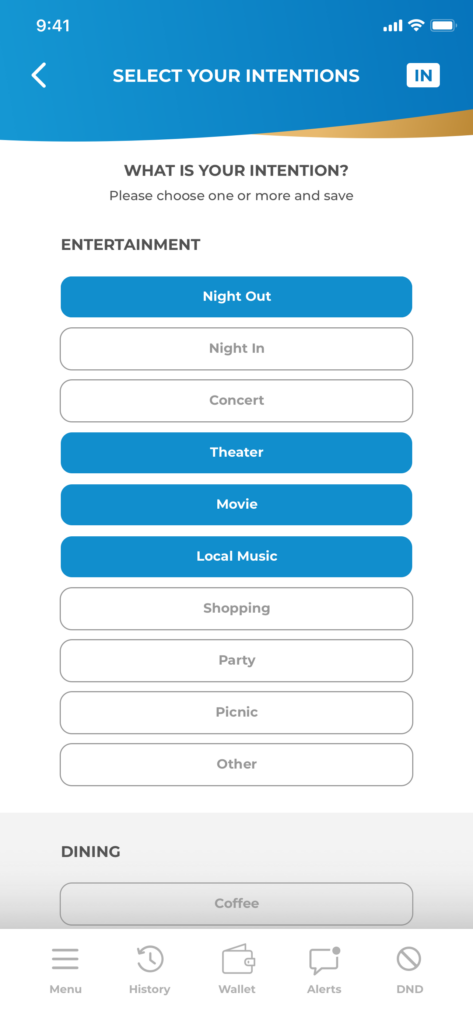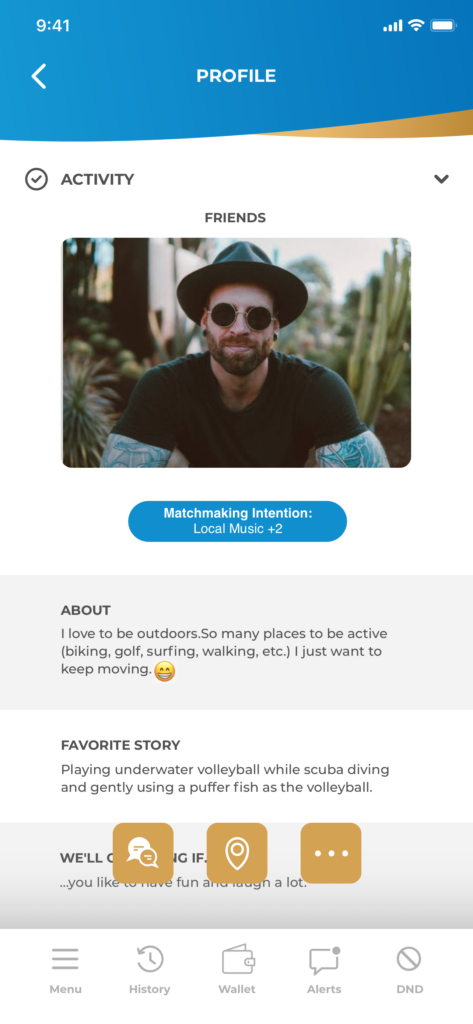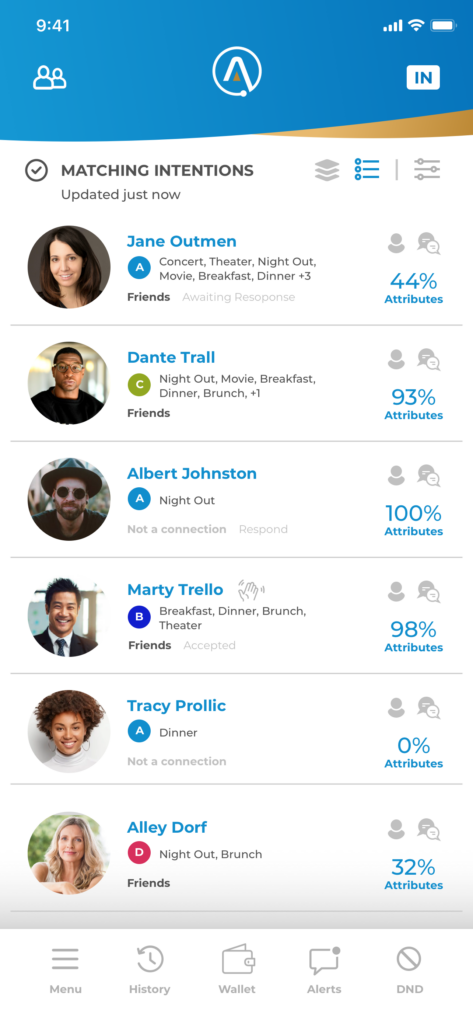 To KNOW others, review your Intentions Matches
The Matching Intentions Screen is updated in real-time with all the people who match with your active Intention Searches. Because of ARIe's unique approach to mutuality, every match not only meets your criteria, you meet their criteria as well. Once matched, the next step is to determine if you want to connect, which opens the door to INTERACT.

To help you KNOW if you want to connect, ARIe's dynamic profiles contain information relevant to the intention(s) you matched on – text, pictures, videos, audio, and more are available to express yourself. Swipe or click to say Yes, Super Yes, No Thank You, I'll decide later and mutuality determines what happens next. If either person says No, the Intention Match is canceled. If both people say Yes/Super Yes, a connection is made and you are free to INTERACT.

ARIe is different. Mutuality changes the game and eliminates much of the guesswork when trying to find, build, or enhance a relationship.
To APPROACH, a clearly defined signal that "Now is a good time"
Approachability is a simple, but powerful concept. Approachability is about mutual respect. It is a social signal for engagement. It does not prevent engagement, rather, it gives people the unprecedented ability to signal to others when and how they should engage and INTERACT with you.

Approachability is set up by interaction channels – In-person, Calls, Chat, ARJis, etc., You can assign different options to groups of connections. The variations are broad, giving you the opportunity to tailor ARIe to the changing dynamics of your day.

ARIe is different. Approachability eliminates the guesswork when deciding how and when to engage with others.